In the city, there are many notable hotspots and distinct neighborhoods. We are going to show you some surprising facts about Dubai Real Estate market you might not know.
The appealing Jumeirah Beach Residence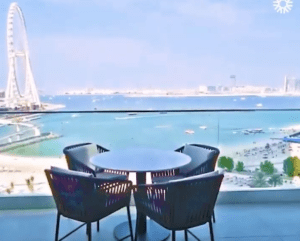 Imagine waking up to the sight of lush palm trees and the beautiful Jumeirah beach. All of this and more might be found in a villa on The Palm, the world's eighth wonder. A home of 6500 square feet would cost approximately AED 20 million.
At Dubai Sports City, it's all about the fast lane
Dubai Sports City and Jumeirah Village Circle are also fantastic areas with plenty of amenities. From retail malls to educational institutions, every resource is nearby in these neighborhoods, making them perfect for inhabitants.
Dubai Design District is a visually appealing area
The Dubai Design District is another beautiful neighborhood in Dubai. This neighborhood is renowned for its art, fashion, and other forms of artistic expression. It's the perfect location for anybody with a creative spirit who wants to live in a creative environment.
Gastronomic pleasures at Jumeirah Lake Tower
Meanwhile, foodies may visit the Jumeirah Lake Towers or JLT neighborhoods. At first glance, the neighborhood seems to be nothing more than a jumble of residential and business buildings and is home to a number of the city's most unusual restaurants.
Dubai Earns a Higher Return on Investment Than Most Metro Cities Around the World 
Dubai is one of the most popular locations to invest in real estate. Dubai has become a hotspot for real estate investment due to the availability of modern infrastructure and services and the lack of a property tax. Aside from that, property rental returns are among the greatest in the world. While Hong Kong, London, and Singapore all provide a 3-percent rental return, Dubai offers a 10-percent rental return, making it even more appealing to investors.
Purchasing property in Dubai qualifies you for a Resident Visa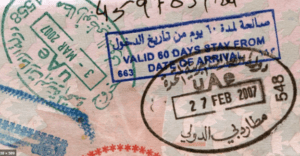 The possession of the real estate in Dubai qualifies you for a Resident Visa. The UAE has continuously opened its doors to millions of people from various cultures over its long history and heritage. 
A Resident Visa comes with a slew of advantages, the first of which is a 10-year visa. Furthermore, the procedure is quick and straightforward, taking just a few weeks from start to finish. Individuals who acquire a Resident Visa can establish a bank account, obtain a driver's license, and register a vehicle in Dubai. This visa provides unrivaled benefits to its holders and their families while also enhancing the business and development environment.
The Real Estate Regulation is Not as Strict as You May Think
Dubai boasts stringent regulations and cutting-edge amenities, making property ownership in the city lucrative for both residents and investors. Dubai has something for everyone, whether it's the breathtaking vistas of the Palm or the eccentric lifestyle of the Dubai Design District. Dealing with real estate may be difficult, but you can make an educated choice with the help of these data and the assistance of our specialists.