Dubai is The capital of the new world with Unimaginable progress in a limited time frame.
Now is the time to evolve to the next level, as the city is either too void or too dense with steel and concrete
All Dubai needs is…
The generosity of space.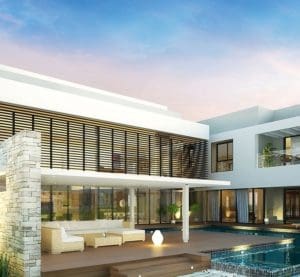 Now that Dubai has grown into a new city, with some areas being denser than others, it is important for people to have homes with ample space. This is not just necessary in terms of having a private room for relaxing and sleeping, but also for storing things.
Space is proven to have the strongest impact on emotions and people would feel more emotionally stable if they are living in a spacious place that has enough space to accommodate the times when they are alone.
The simplicity of form.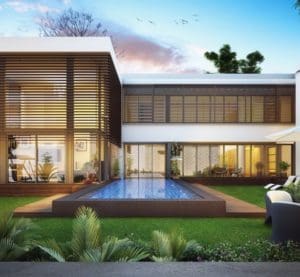 Dubai is a city that is known for its diverse and unique architecture. Dubai has become the hub of the new world with developments in all fields. Therefore, it should be a place where people from all over the world come to visit and maybe bring their family. In doing so, it's important that Dubai does not lose any of its originality or character while still being functional and understandable to people from different cultures.
The simplicity of form goes hand-in-hand with the generosity of space.
Privacy – spatial, visual & acoustic.

The need for privacy, in terms of the way and the time you want it, is real and essential in living in a city that can be considered as "a world in one city".
Privacy has always been a big issue when it comes to living in densely populated cities. This is because street life usually spills over into private life and this leads to a lack of privacy. There should be individuality in living without affecting anyone else's or vice versa.
An antithesis of urban life.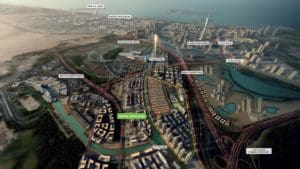 Dubai is a modern city that offers a wide range of services and facilities for smooth living. This is a great convenient for everyone who lives in the city. However, the lack of natural elements makes it inhibit social interactions and can have a negative impact on people's mental health.
Living in an anti-thesis of urban life means having spaces for social interaction, but at the same time having places to be alone. In this way, socially isolating people would not become a problem in the future.
What the city takes away, MBR city restores.

Dubai has always been a hub for tourists and it is not uncommon to see people from different cultures and backgrounds in the city. It is important to have a place where they can go and connect with each other. There should be a balance between the natural and the manmade environment and this will help everyone to understand both sides of Dubai.
At Dubai MBR city, people can enjoy themselves by relaxing in the shade while breathing fresh air while also enjoying views of some of Dubai's manmade landmarks.
 Welcome to Mohammed Bin Rashed City (MBR City).

where you can find 30% OPEN & GREEN SPACES for:
– Walking & Bike Riding
– Playing Sports & Games
– Jogging & Enjoying Open Spaces
– Sitting, Reading, Thinking & Embracing Life in Open Spaces
– Green Areas For Kids To Play In The Shade
– Places For People to Sit Down and Relax in the Shade of Trees and Shrubs
– Parks for All Ages and Abilities to Play and Walk Together in Harmony.
– 2 international schools.
 water-front living.

in MBR City we can discover:
– Seafront & Waterfront Areas
– Water Sports Facilities in the Shade of Trees and Shrubs
– A Boardwalk for Everyone to Enjoy the Water and Open Space.
– Seawater Fountains for All Ages to Enjoy.
– Nature Brings People Together in Harmony.
With the completion of all projects within MBR City, we will have access to 100% open green spaces.